Art Program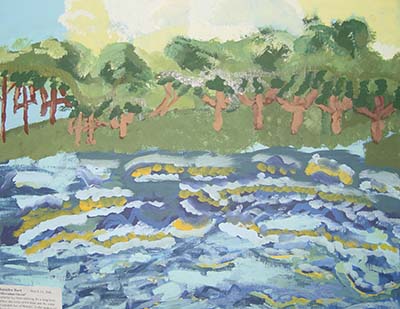 The motivations and objectives of ISN's Art Program are as diverse as our clientele.
Art teachers and staff work together with individuals to create arts and crafts projects. These projects are a way of engaging the individuals in the expressive and physical exploration of themselves and their relationship with the world.
Each project takes into consideration the individual's capabilities and skill levels, while at the same time asking them to extend themselves and to try new and challenging projects.
Goals, Benefits and Objectives:
Increasing self esteem
Motor skill development
Analytical and problem solving skill development
Peer interaction
Increased community interest, support and involvement in individual's lives
Personal growth and opportunity for expression
Financial independence
Interpersonal skills
Arts and Crafts classes are taught at each of ISN's day program sites.
Activities include painting, multi media art, book making, craftwork and field trips to museums and galleries.
The individuals are offered chances to exhibit and sell their work.

For more information about ISN's Art Program please contact

Annie Clark: Email:
clark@isnnh.com
Phone: (603) 644-3544 ext. 113